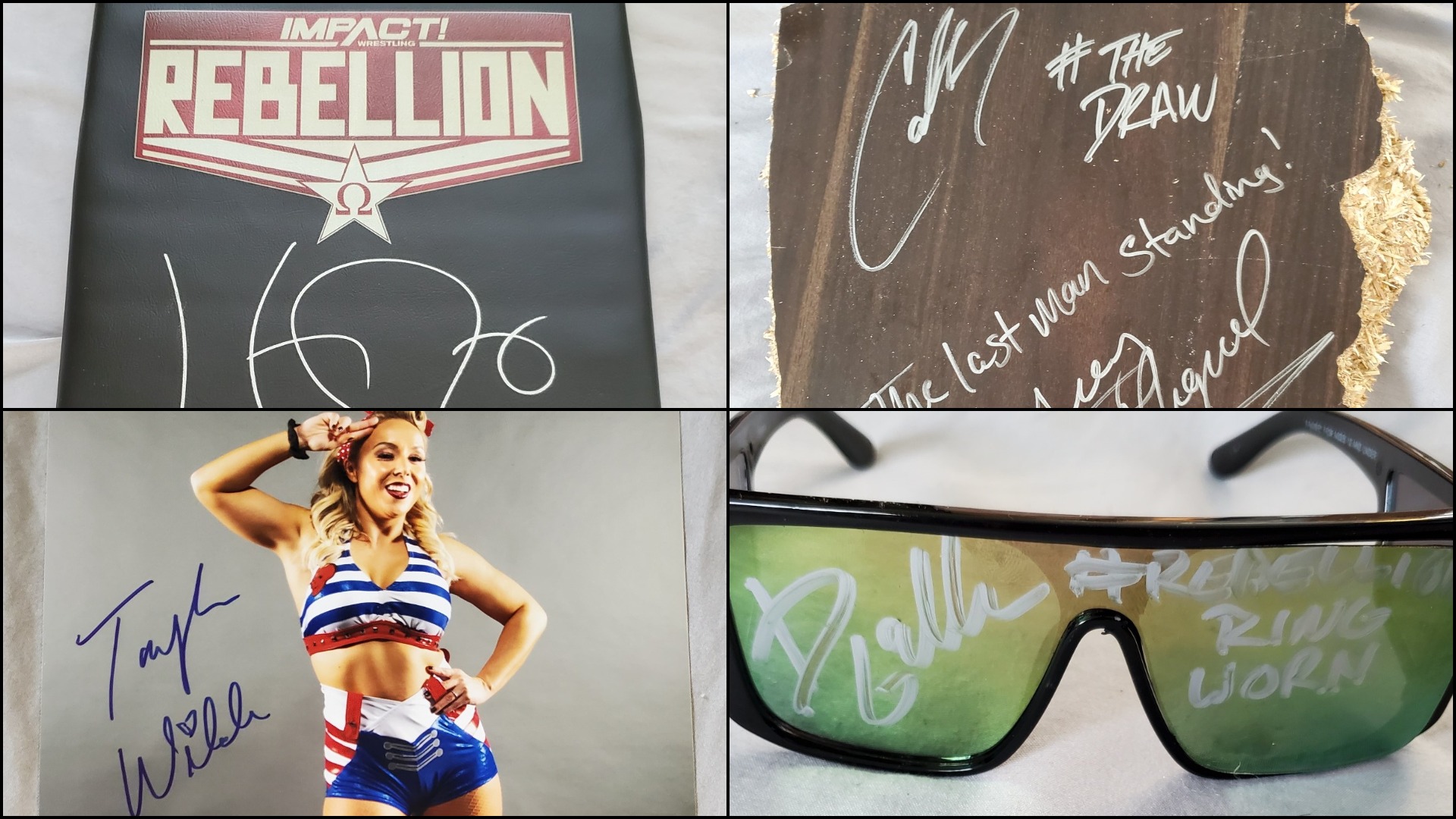 Rebellion Turnbuckle Signed By Kenny Omega & More Now on eBay
Click here to shop now!
The official IMPACT Wrestling Store (www.ebay.com/impactwrestling) has many new items now available, including match-used & autographed collectibles. 
The new IMPACT World Champion, Kenny Omega, who also is the reigning AEW World Champion, is front and center, with an autographed, match-used Turnbuckle from the Rebellion pay-per-view. To bid:  https://ebay.us/3Ad6Wh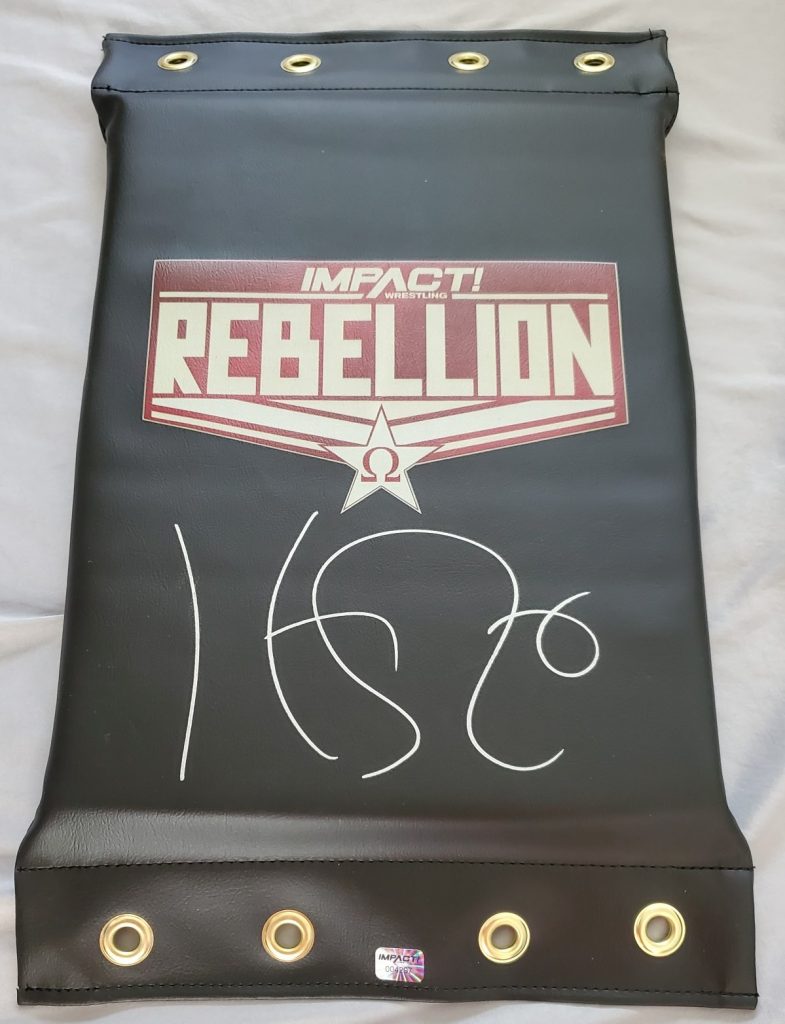 Also from Rebellion, fans have the chance to acquire the autographed, ring-worn Sunglasses of Doc Gallows.  To bid:  https://ebay.us/Had0Z9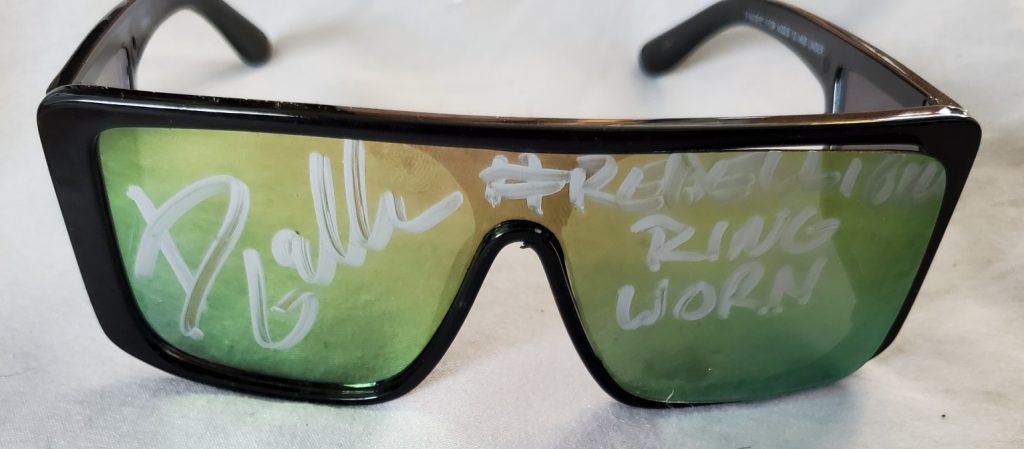 Autograph collectors will be thrilled to see many new signed 8×10 photos now available, including: 
FinJuice: https://ebay.us/HAHzR4 
Rosemary: https://ebay.us/w6vQCy 
Ace Austin & Madman Fulton:  https://ebay.us/SKOkIr 
Taylor Wilde:  https://ebay.us/a9wjqA 
Alisha Edwards: https://ebay.us/QXng88 
Shera: https://ebay.us/bzrTDd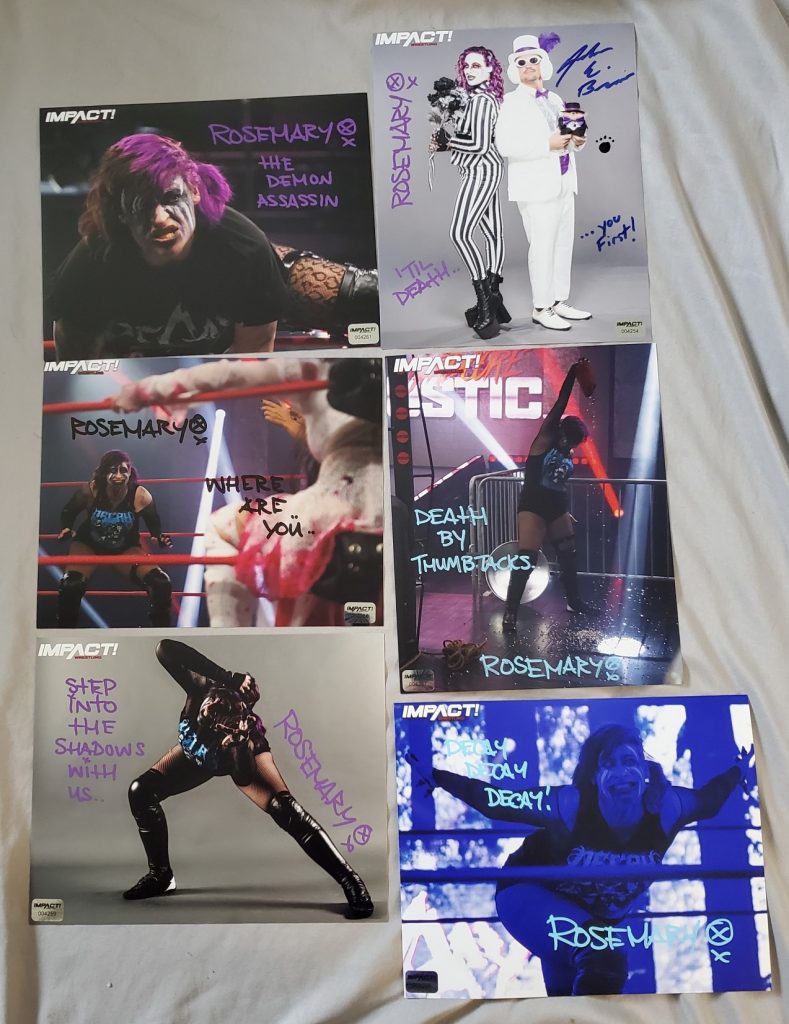 Another unique collectible now available is a piece of the Broken Table, used at Rebellion for the Last Man Standing Match – and it was autographed by either or both match participants, Sami Callihan and Trey Miguel.  To purchase:  https://ebay.us/VCG6gG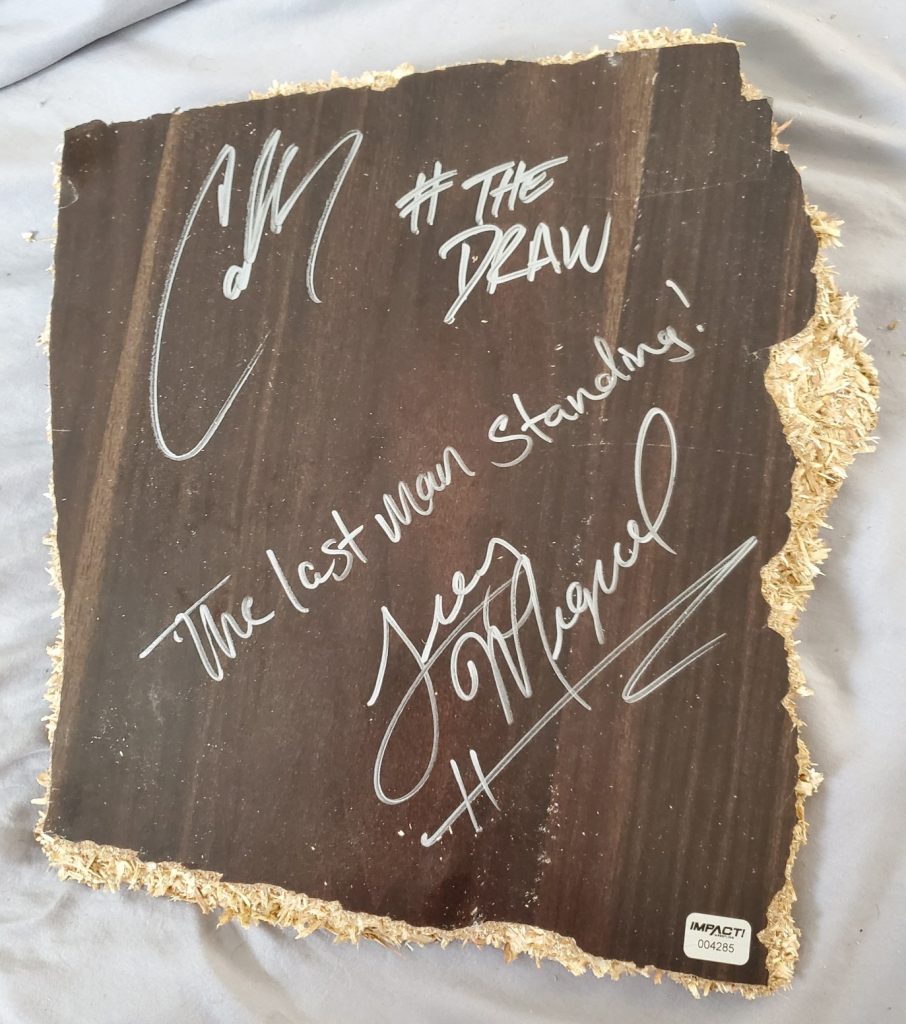 Collectors also can score a Broken Table Slab, signed by Doc Gallows, used in various 2021 matches on #IMPACTonAXSTV:  https://ebay.us/sAYLKK 
IMPACT has unique 1-of-1 collectibles available on eBay, such as the pens used to autograph series 2 of the IMPACT Micro Brawlers, such as, Karl Anderson: https://ebay.us/FTqwex 
All IMPACT Wrestling Collectibles feature the official IMPACT Hologram, which certify an item's authenticity and the autograph(s). 
IMPACT updates items to its eBay Store daily, so be sure to watch often.