There are plenty of clichés about the usefulness of a closer on a rebuilding and/or last-place team, and for the most part they hold true. Locking down victories on the path to 100 losses — even if you're doing your job well — often goes somewhat overlooked. A high-leverage reliever on a team that has few high-leverage chances isn't going to get much national love.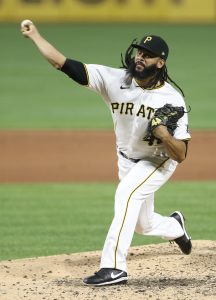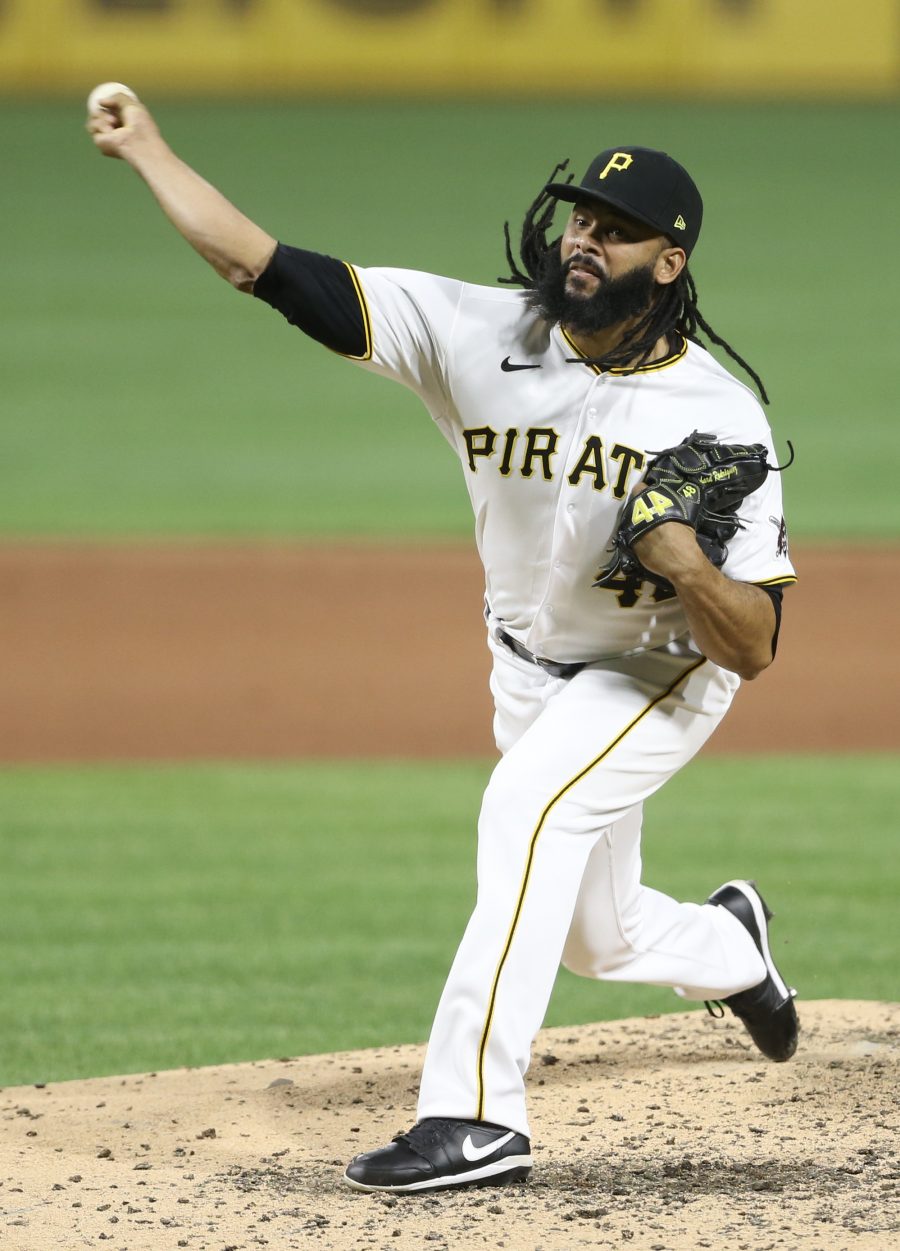 This time of year, however, they should get plenty of love around the league as contending clubs look to bolster their relief corps. Enter relatively anonymous Pirates closer Richard Rodriguez, who has solidified himself as one of the most effective relievers in the game over the past few seasons.
Rodriguez, 31, is nowhere near the top of the saves leaderboard in MLB or even in just in the National League, which isn't much of a surprise given the Pirates' 23-44 record. He's only had nine save chances all season, and he's converted seven of them. He's sitting on a 1.71 ERA through 26 1/3 innings so far in 2021, and dating back to his Pirates debut in 2018, he has a 2.83 ERA in 184 1/3 frames.
Of course, teams in 2021 aren't going to be particularly wowed by a shiny ERA or a player's save total/save percentage. Rodriguez shines in other areas, however. His 21.1 percent strikeout rate in 2021 is the lowest it's been in parts of four seasons in Pittsburgh, but he's also sporting a career-best 3.2 percent walk rate and has yet to hit a batter in 2021. It's also important to note that while his punchouts are down in '21, Rodriguez has shown in the past that he can miss bats in bunches.
Rodriguez whiffed 31.5 percent of his opponents in 2018 and a whopping 36.6 percent in 2020. In both of those seasons, Rodriguez threw his breaking ball roughly one in four times and his four-seamer the other 75 percent of the time. So far in 2021 — as was the case in 2019 — he's throwing roughly six times as many heaters as breaking ball. Fewer sliders, fewer strikeouts — but also fewer walks.
The strikeout rate is rather pedestrian this year, but that's in large part because Rodriguez has excelled at inducing mediocre contact with his fastball that he hasn't much needed to lean on his swing-and-miss breaking ball. Opponents have only "barreled" two balls against Rodriguez all season, per Statcast, and what he's lacking in punchouts he makes up for with harmless infield fly-balls. A pop-up to the infield is nearly every bit as productive as a strikeout; for a pitcher's purposes, they're both effectively automatic outs.
So far in 2021, Rodriguez has induced seven pop-ups to the infield — tied for fifth-most among all MLB relievers. The four pitchers ahead of him have pitched an average of 7 1/3 more innings than Rodriguez this year. (Again, being a high-leverage reliever on a team that doesn't get high-leverage opportunities can limit your workload.) Statcast pegs Rodriguez's average opponents' launch angle at 25.5 degrees — fifth-highest among relievers — due to the number of balls that are skied against him. This isn't a new phenomenon either; dating back to 2019, Rodriguez is tied for 12th among relievers in pop-ups induced. Six of the names ahead of him on the list have more innings pitched.
Rodriguez's fastball isn't overpowering, sitting at 93.4 mph on average, and it doesn't miss bats in droves despite being a high-spin offering. But that high spin rate and his willingness to work in the upper portion of the zone (or above it) helps to generate those pop-ups and the occasional whiff. Spin rate is an increasingly dubious term these days, as the league cracks down on the use of illegal foreign substances, but there's been no noticeable drop in Rodriguez's spin since the league began warning of sanctions. Rodriguez has ranked among the league leaders in fastball spin since 2018, and his most recent outing, in fact, saw his four-seamer reach its highest spin-rate mark of the season (2680 rpms). Either he's brazenly and blatantly still using some form of substance, or he simply has a more innate ability to spin the ball than most pitchers.
Taken in totality, Rodriguez is a high-leverage reliever with a solid fastball, a breaking ball that misses bats (but isn't always needed), some of the best control of any reliever in the game, and what appears to be a repeatable ability to generate infield flies. All of that on its own would be appealing, but then there's the matter of his contractual status and remaining club control.
Rodriguez is in his fourth full season with the Bucs and will finish out the year just north of four years of MLB service time. That gives him two years of remaining club control beyond the 2021 season. He'll be up for a raise via arbitration in both of those years, but the Pirates' lack of leverage opportunities for him will actually work to his detriment (and to a new team's favor) in that regard. This is only Rodriguez's first full season as a closer for the Pirates, and his limited chances this year have left him with all of 12 career saves. That lack of saves left his first-year arbitration salary at a highly manageable $1.7MM, and it'll likely limit his raises in 2022 and 2023 — particularly if an acquiring team puts him back into a setup role.
In other words, the Pirates this summer can market two and a half years of control over a pitcher who has quietly been one of the NL's most effective relievers since 2018, and those two and a half seasons ought to come at a combined price in the $7.5MM to $9MM range. Even in an extreme scenario where a new team plugged Rodriguez into the ninth inning and he went on to lead the league in saves, he's starting from a low enough point that the price would remain eminently reasonable.
There are going to be plenty of high-profile relievers on the market this summer. Many will throw harder than Rodriguez, more consistently miss bats than he does, and have more saves/holds than he's amassed on a persistently cellar-dwelling Pirates club. But there are few relievers with this type of track record at such an affordable price point and with multiple years of control remaining beyond the 2021 season.
Obviously, the former Pirates' front office regime made its fair share of missteps. There's a reason the Buccos are in the position they're in, after all. But the signing of Rodriguez as a minor league free agent after he was cast off by the Astros and Orioles alike is a move that deserves praise. It's also a move that has left new GM Ben Cherington and his staff one of this summer's most appealing trade candidates.