What would your local provincial rugby union do with $500,000?
How would a legacy fund, which could be dipped into annually, benefit the game in your region?
Can you think of various projects and programmes that have had to be shelved over the years due to a lack of funding?
Why Rieko Ioane can be a world class centre | Healthspan Elite Performer of the Week
Do you believe the bottom of New Zealand's rugby pyramid is dying of neglect?
It doesn't have to, you know. The provincial and community game could be in better heart, provided Rob Nichol says so.
Nichol, the New Zealand Rugby Players' Association (NZRPA) chief executive, has been in the news again. Apparently talks between his outfit and New Zealand Rugby (NZR), on the vexed issue of Silver Lake's proposed equity deal, are progressing positively.
That's nice. But for whom?
For bankrupted provincial unions with dwindling participation rates? For all the struggling clubs out there who are one poorly-attended sausage sizzle away from oblivion?
Or are we simply talking about the negotiations resulting in more pay, more sabbaticals and more perks for the pampered few at the top of the NZRPA pyramid?
Let's be frank, NZR have not sold or executed the Silver Lake deal well. They had two lots of folk to get on board – the 26 provincial unions and the players – and they trumpeted an agreement with the former before they'd properly sat down with the latter.
In doing so, they allowed Nichol to control the narrative.
We've heard plenty about the downsides of private equity investment, via the NZRPA.
Who knew that so many players were so expert in the world of multi-million dollar deals? Who knew that it was their right to decide where the money comes from to pay their wages? Who knew that it was actually these players, rather than the governing body, who actually had the game's best interests at heart?
There we were thinking that the NZRPA was simply a trade union with no regard for anybody but themselves.
As far as it's been explained to me, each of New Zealand's 26 provincial unions stands to gain a minimum of $500,000 from the Silver Lake deal, with every referees' association to receive $10,000.
On top of that, a fund will be put in place that will enable unions and clubs to apply for funds on an annual basis to assist with projects or development initiatives.
That doesn't suddenly cure all the game's ills, but it's a start. The shame is that NZR, for whatever reason, haven't sought to shout this stuff from the rooftops.
Maybe they chose to take the high road. Maybe, unlike the NZRPA, they believed it was better to keep details of the negotiations behind closed doors. Maybe they'd hoped the players would simply be grateful to see a big chunk of change coming into the coffers.
Nichol and his lot are one thing. He's tasked with acting and negotiating in the best interests of his members and you'd have to say he's done that.
But whether the players are actually entitled to exert this much control over their employers is definitely another.
I'd have to say that, of the people involved in rugby at all levels in New Zealand, I'm least interested in or sympathetic towards our professional elite.
But, then, this whole episode speaks to the continued ineptitude of NZR.
They have – or at least should have – the greatest production line of talent in the world at their disposal. The All Blacks themselves have been the envy of codes and teams across the globe for decades, many of whom have sought to emulate aspects of how that environment operates.
Yet NZR struggle to make a buck, they struggle to retain talent and they struggle to identify and appoint the right people for key roles.
If they can't even sell the players on the idea of $387.5 million investment into the game, then is it little wonder that the production line has run out of steam or that the All Blacks are only mediocre?
Rugby in New Zealand is bigger than the All Blacks and it's sure as eggs bigger than Rob Nichol. Or at least it should be.
Instead, Nichol continues to run rings around our administrators, at a time when the wider game is crying out for the cash injection that private equity would provide.
Lot of people look at talk of the Silver Lake deal as a bore. They don't see how it might benefit them or the game they love so much.
That's on NZR, whose obsession with being seen to do the right thing, invariably results in doing the wrong one.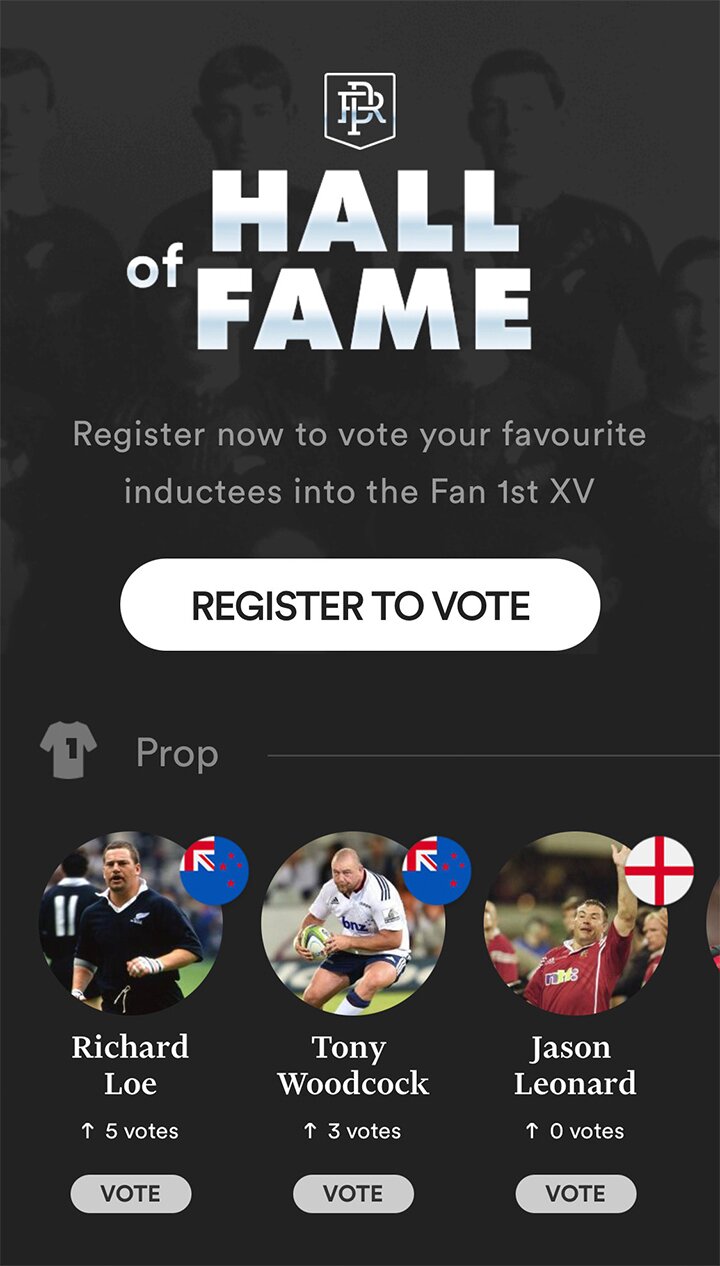 Comments
Join RugbyPass+ now and be apart of the conversation with all-new commenting!
Join Now