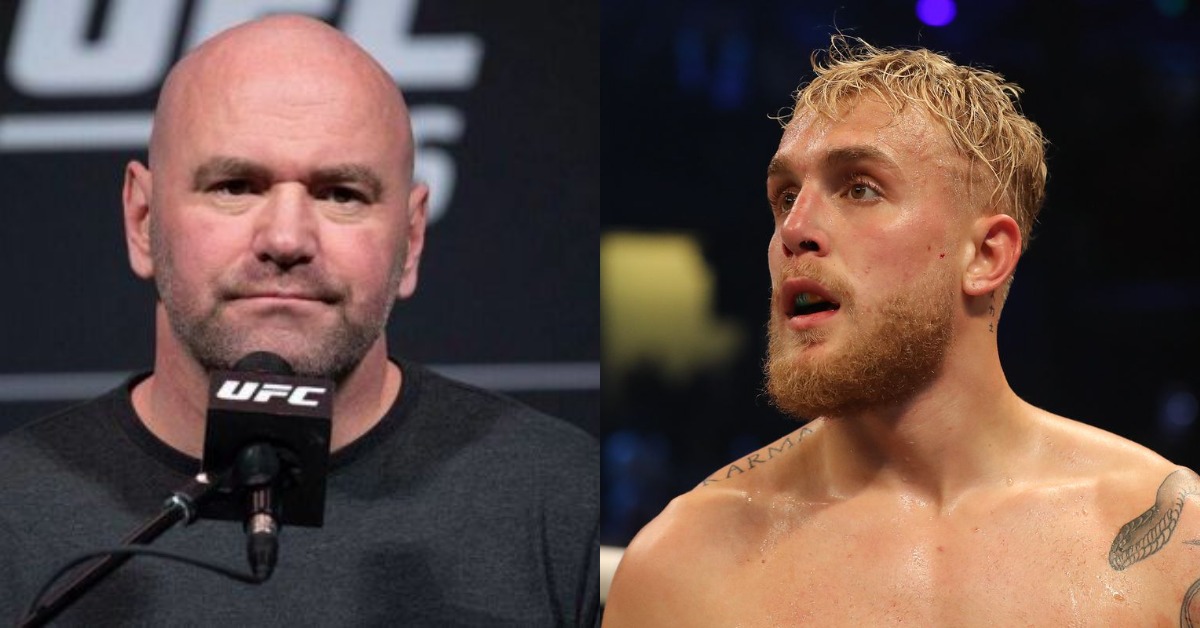 UFC president Dana White and Jake Paul are after one another once again after Paul alleged that White has a problem with cocaine.
White and Paul have had their back-and-forths for a fair share of 2021, but most of them were light-hearted and not taken personally. That changed after Paul accused White of being a cocaine addict, with no evidence to prove it.
White and Paul are both unafraid to speak their minds and hit back at critics. During a recent interview on The Fight with Teddy Atlas podcast, White hit back at Paul's recent accusations.
"I got a challenge for Jake Paul," White said. "This guy keeps saying that I'm a cokehead. He can randomly cocaine test me for the next 10 years if I can randomly steroid test him for the next two." (h/t MMA Junkie)
White also went on to say that he wouldn't allow any of his current UFC fighters to box Paul and breach their contracts. This comes in light of Paul's recent callouts of Nate Diaz and Jorge Masvidal.
The Jake Paul/Dana White Feud Continues To Heat Up
White and Paul have been on each other's nerves for months. Paul has repeatedly aimed at White regarding the issue of UFC fighter pay and also claimed that he makes more than Conor McGregor.
Things escalated earlier this year after Paul threatened to assault White if he were to run into him in Las Vegas. White brushed it off as a non-issue.
White has repeatedly called for Paul to box someone his size and a true master of the sweet science. Paul most recently knocked out former UFC champion Tyron Woodley and earlier this year finished Ben Askren.
Paul and White more than likely won't be friends anytime soon, and it appears that their beef is just at the beginning.
What are your thoughts on the latest Dana White/Jake Paul controversy?