LET CEO Alexandra Armas and LET Chair Marta Figueras-Dotti have been recognised amongst the Top Women in Sports by the Women's Sports Institute in Spain.
At the Capitol Theatre in Madrid, the LET CEO and Chair were celebrated amongst the top 100 personalities of women's sports in Spain as part of a pioneering initiative to make the talents of females in the sports industry more visible.
Laura Múgica, co-founder of the Women's Sports Institute, stressed in her speech that the 100 women represented "have overcome obstacles, displayed creativity, courage and ambition".
Armas played on a golf scholarship at Wake Forest University and, after earning a Master's degree in Business, she played on the LET for four years. She has been in the role of LET CEO since October 2019, having previously held the role of Executive Director from August 2008 to December 2012 and has built the schedule from 19 events with a total purse of €11.5 in 2019 to 34 events with more than €30 million in 2022.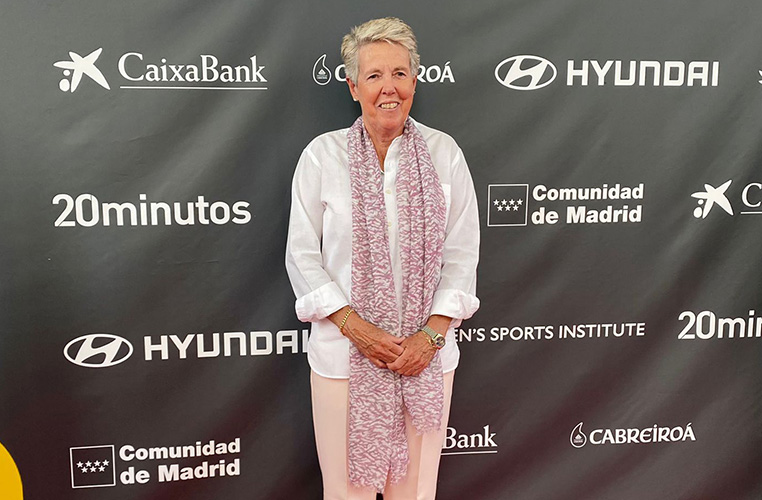 Marta was a trailblazer in her country. Born in Madrid on November 12, 1957, she started playing golf at age seven and she was the first Spanish woman to get a sports scholarship, studying Humanities and Social Sciences at the University of Southern California.
She won the Ladies British Open as an amateur in 1982, turning professional in October the same year, before becoming the first Spanish woman to compete on the LPGA, which she combined with playing on the LET until 2001.
As well as being the LET Chair, today she is also President of the WPGA in Spain and the Founder and Director of Golf Coaching Academy.