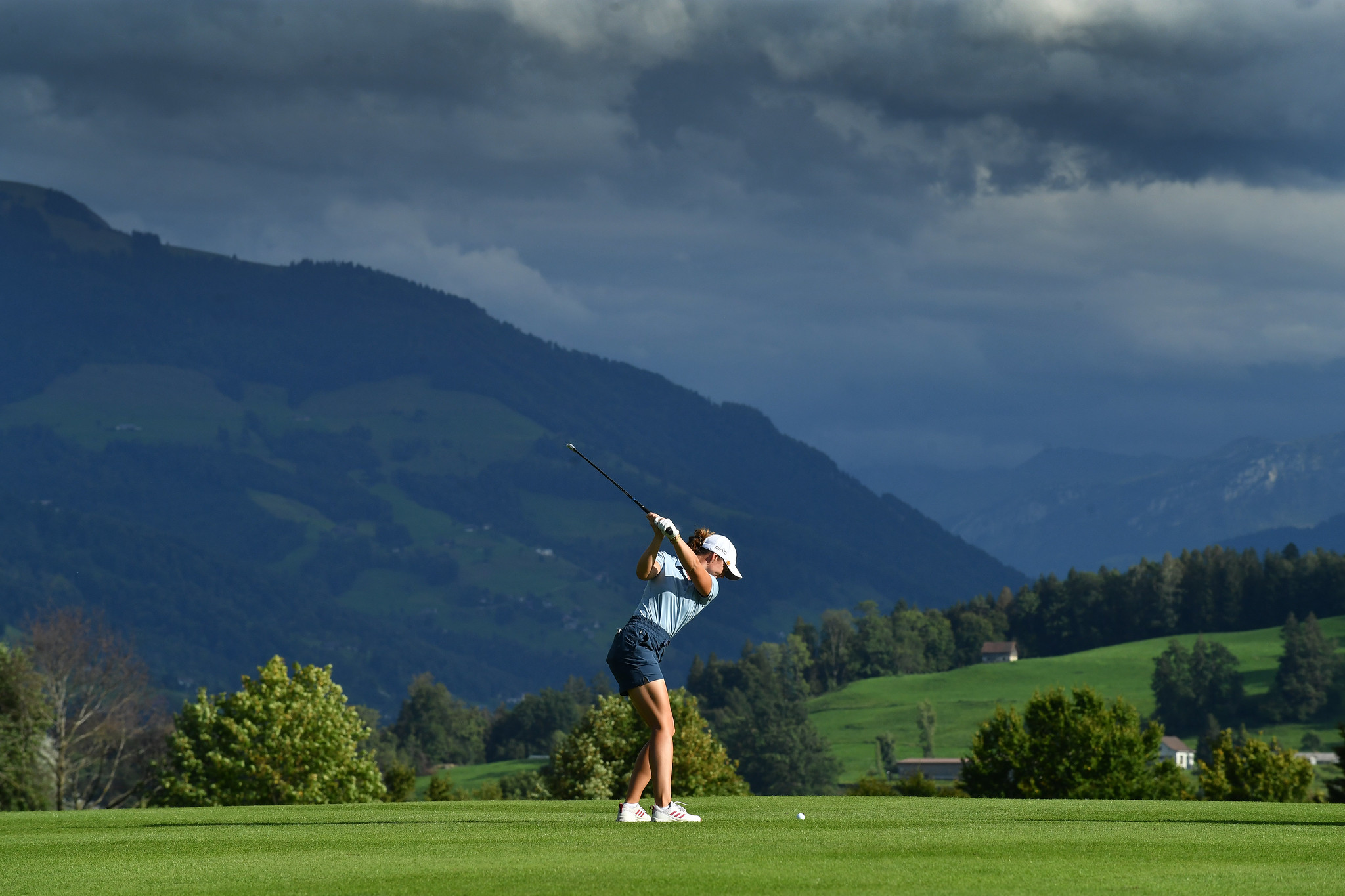 Follow the stars of the LET across all four rounds of the KPMG Women's Irish Open staged at Dromoland Castle in Ireland
You can watch the action LIVE on Thursday and Friday from 1500-1800 GMT (1400-1700 local), and on Saturday and Sunday from 14:00 – 17:00 GMT (13:00 – 16:00 local) above.
You can also find interviews and highlights from the tournament, as well as events throughout the year, on the LET YouTube channel.
If you are unable to watch the tournament it will be because live or highlights coverage will be broadcast in your country by the broadcasters listed below. Please visit your local broadcaster website for up-to-date listings.
KPMG Women's Irish Open – Distribution List
Territory:
Broadcaster:
Ireland
Sky Sports
Austria
Sky Sport golf.de
Australia
Fox Sports
Czech Republic
O2 TV Sport
France
Golf Channel France
Germany
Sky Sport Skysport.de golf.de
Iceland
Stod 2
MENA Region: UAE, Saudi Arabia, Bahrain, Comoro Islands, Djibouti, Egypt, Iraq, Iran, Jordan, Kuwait, Lebanon, Mauritania, Oman, Palestine, Qatar, Sudan, Syria, Yemen, Algeria, Chad, Libya, Morocco, Somalia, Tunisia
    Dubai Sports Channel
New Zealand
SPARK
South Korea
SPOTV
Spain
Movistar Golf
Switzerland
Sky Sport golf.de
Thailand
TrueSports
United Kingdom and Ireland
Sky Sports
USA and Canada
Golf Channel
Scandinavia (ex-Finland): Sweden, Norway, Denmark; Netherlands, Belgium, Italy
Discovery+
GOLFTV
Albania, Belgium, Bosnia-Herzegovina, Bulgaria, Croatia, Denmark, Greece, Hungary, Italy, Kosovo, Luxembourg, Macedonia, Montenegro, Netherlands, Norway, Poland, Portugal, Romania, Russia, San Marino, Serbia, Slovakia, Slovenia, Sweden, Turkey, Vatican City India, China, Japan, Hong Kong, Singapore Sub-Saharan Africa
        YouTube
Worldwide news & highlights Live Stream: TBC
Golfweek.com (USA) Swingu.com (USA) Golfpost.com (INTL) Deemples.com (SIN) Linksmagazine.com (USA) Stickandhack.com (USA) Svenskgolf.se (SWE) Womenandgolf.co.uk (GBR) Mygolf.de Golfdigest.me (UAE) GolfToday.co.uk (GBR)