What a moment – Dylan Edwards has had a superb season, and now has a signature moment in the grand final.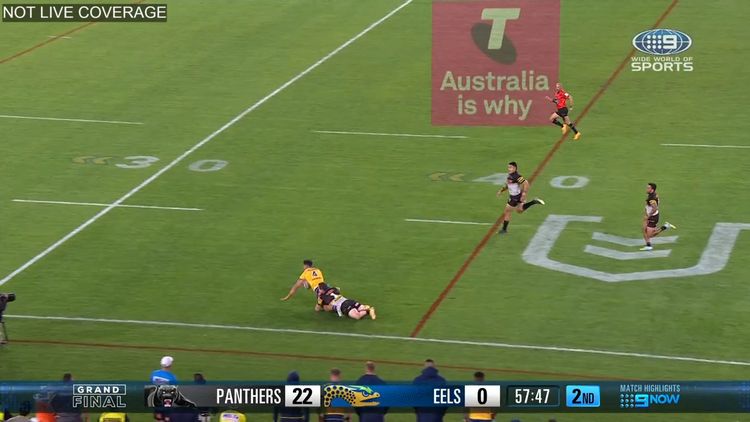 Bailey Simonsson had sprinted clear down the left wing after a kick from deep in their own half, but the fullback corrals him and drags him into touch just past halfway!
Shades of 2003, with the most-famous tackle of all time, and there's no player more deserving than their workhorse No.1.